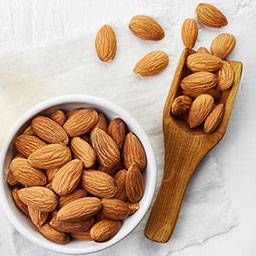 ALMOND
The vitamin E content in almonds make them a natural moisturizer that promotes soft and smooth skin. They also help to enhance the tone and texture of the skin, reduce inflammation, and protect from free radicals.
ALOE
Aloe comes from a cactus plant and is a powerful calming, soothing and anti-inflammatory ingredient with anti-aging benefits. Aloe contains antioxidants that can help hydrate and improve the skin's natural firmness.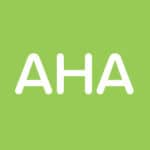 ALPHA HYDROXY ACID
Alpha Hydroxy Acid (AHA) helps exfoliate skin for smoother complexion.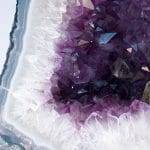 AMETHYST
Amethyst is believed to help heal and reduce inflammation, while lifting toxins from skin with its negative charge.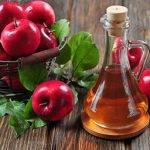 APPLE CIDER VINEGAR
Natural antibacterial and antifungal, which acts as a powerful acne remedy and skin toner.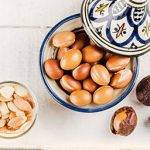 ARGAN OIL
Argan oil is a natural moisturizer that contains antioxidants, vitamin E, and essential fatty acids to help seal in moisture without clogging pores.
ARTICHOKE
Avocado's vitamin E and fatty acids helps fight acne and moisturize skin. Vitamin C and skin boosting antioxidants support a healthy glow.
AVOCADO
Artichoke helps reduce signs of aging and improves skins elasticity.
B3
Also known as niacinamide, B3 helps firm skin and even skin tone.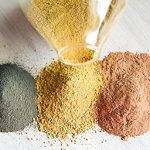 BENTONITE AND KAOLIN CLAY
Unclog skin pores, help control overproduction of sebum, exfoliate and draw out toxins from the skin, and help reduce the appearance of scars.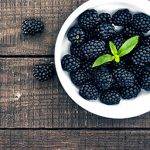 BLACKBERRY
Blackberries, rich in vitamins A, C, and K, cleanse and detoxify skin. Due to the astringent properties of blackberries, they are great for helping to reduce breakouts.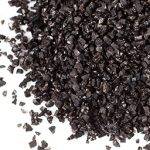 BLACK SALT
A natural disinfectant, Black Salt helps clean and heal skin.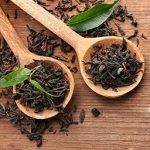 BLACK TEA
A natural disinfectant, Black Salt helps clean and heal skin.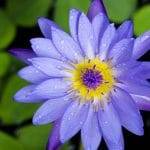 BLUE LOTUS
Blue Lotus helps reduce oil on skin. It also helps reduce stress and is often used in aromatherapy.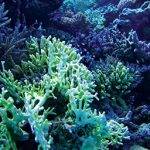 BLUE MARINE ALGAE
Blue Marine Algae contains nutrients and humectants which help nourish, replenish moisture, and firm skin.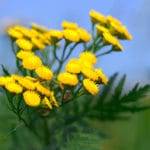 BLUE TANSY
Blue Tansy helps calm irritation and soothes dry skin.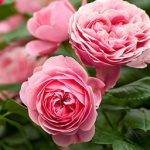 BULGARIAN ROSE
Bulgarian roses are grown in the 'Valley of the Roses' in Bulgaria. They contain a complex array of vitamins, minerals, antioxidants, and emollient properties for moisturizing dry skin; offer antiseptic and astringent properties to treat acneic skin, as well as anti-inflammatory properties that help treat redness and inflammation.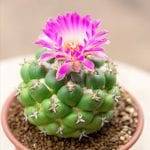 CACTUS
Cacti contain high levels of vitamin E, known to nourish and soften skin. They also contain a fatty acid known as linoleic, which encourages new cell growth to keep your skin plump and bright.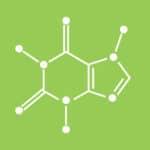 CAFFEINE
Caffeine helps tighten and brighten skin.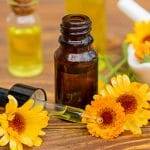 CALENDULA EXTRACT
A natural antiseptic, Calendula Extract heals skin and conditions while stimulating collagen production.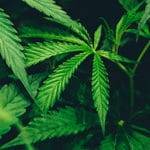 CANNABIS SATIVA
Cannabis Sativa helps calm irritated skin.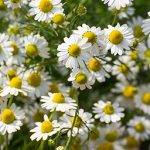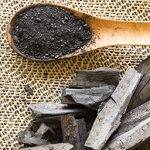 CHARCOAL
Skin clarifying, detoxifying, and pore cleansing. Charcoal can help prevent outbreaks.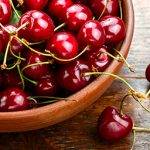 CHERRY
The antioxidants in cherries help repair skin, while Vitamin A acts as an antibacterial that helps detox and fight skin bacteria, preventing acne.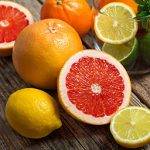 CITRUS
Citrus such as lime and grapefruit help rejuvinate the skin by promoting collagen and elastin production and calming skin's immune system.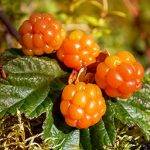 CLOUDBERRY
Cloudberry, a delicious fruit that comes from a rhizomatous herb scientifically known as Rubus chamaemorus, is enriched with Omegas and Vitamin C that deeply penetrate skin for lasting moisture while providing a boost of radiance.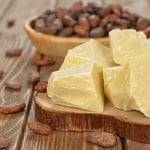 COCOA BUTTER
Cocoa butter is a healthy fat that naturally moisturizes and heals dry skin from the inside out.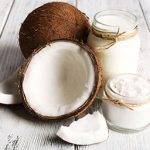 COCONUT
Coconut smooths and deeply hydrates by helping to retain the skin's moisture level.
COCONUT MILK
Coconut Milk repairs and softens dry skin.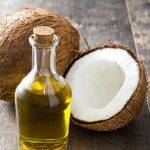 COCONUT OIL
Coconut Oil is rich in anti-microbial properties, fatty acids, vitamins, minerals, and nutrients that nourish and condition skin and hair.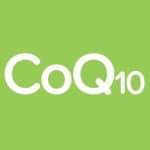 COENZYME Q10
A powerful antioxidant, Coenzyme Q10 can help protect skin from signs of damage and aging.
COLLAGEN
Collagen helps to improve elasticity and restore smoothness.
CUCUMBER
Rich in vitamins and antioxidants, cucumber helps rejuvenate, soothe, and moisturize skin. It also helps to tighten pores and treat blemishes.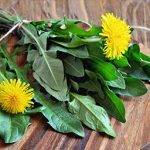 DANDELION
Alkalizing Dandelion helps to eliminate impurities and detoxify skin. Dandelions are rich in antioxidants and help prevent aging by reducing the appearance of fine lines, dark spots and wrinkles.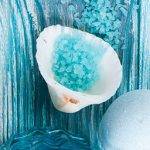 DEAD SEA MINERALS
Minerals and sea salts replenish and balance moisture, making skin healthy and silky smooth.
DIAMOND MINERAL
Diamond minerals help to exfoliate dull skin for a more smooth and radiant complexion.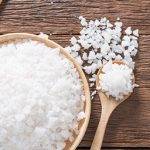 EPSOM SALT
Epsom Salt soothes tired muscles. An Epsom salt bath is known to ease pain and relieve inflammation, making it beneficial in the treatment of fatigued and sore muscles.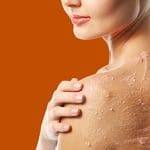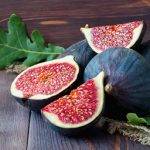 FIG
Fig rejuvinates and moisturizes the skin as a result of its high content of vitamin B, C, and omega 3 fatty acids.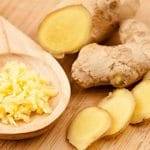 GINGER
Fig rejuvinates and moisturizes the skin as a result of its high content of vitamin B, C, and omega 3 fatty acids.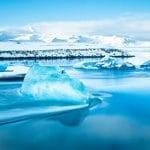 GLACIER WATER
Glacier Water is purer and cleaner than other water. It is rich in oxygen and natural minerals that deeply hydrate and soothe dry, stressed skin.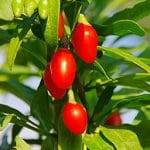 GOJI BERRY
Rich in vitamin C and antioxidants, Goji Berry protects skin while reducing signs of skin damage such as uneven skintone and dark spots. It also helps keep skin hydrated.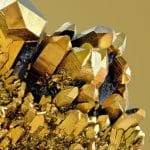 GOLD
Antioxidants in gold help reduce signs of aging such as dark spots and fine lines. It is also has anti-inflammatory properties.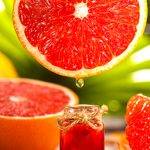 GRAPEFRUIT
Rich in vitamins and antioxidants, Grapefruit helps to even skintone while exfoliating skin.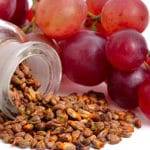 GRAPESEED
Grape Seed helps improve skin's texture and reduce signs of aging.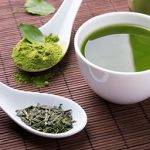 GREEN TEA
Green tea is a natural antioxidant containing vitamin E and vitamin A, which are all essential for a healthy complexion.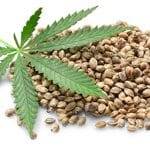 HEMP SEED OIL
Hemp Seed Oil helps to regulate oil production on skin without clogging pores.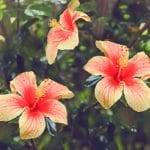 HIBISCUS
Hibiscus is a gentle and natural source of alpha-hydroxy acids (AHAs) that help to exfoliate, control oil, unclog pores, brighten skin tone, and hydrate.
HONEY
Honey hydrates and nourishes skin. It is a natural antibacterial and helps skin heal.
HONEYDEW
Honeydew's vitamin C content helps to improve collagen levels for increased hydration, anti-aging protection, and evening out skin tone.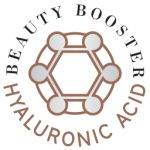 HYALURONIC ACID
Hyaluronic acid, naturally found in the body, helps to attract and retain moisture for long lasting hydration to make skin appear more supple and smooth.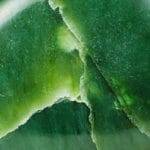 JADE
Jade is believed to help calm while boosting skin's immunity.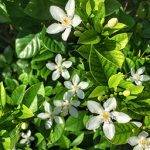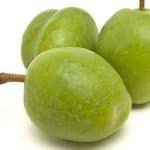 KAKADU PLUM
With its extremely high Vitamin C and antioxidant content Kakadu Plum reduces dark spots and protects skin. It also reduces redness, swelling, and can help prevent acne.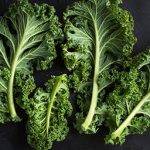 KALE
Kale is packed with Vitamins A, B, C, and K, as well as antioxidants and phytonutrients to help detoxify and rejuvenate skin.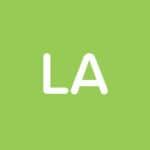 LACTIC ACID
Lactic Acid helps gently exfoliate skin and stimulates collagen renewal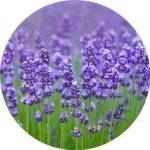 LAVENDER
Lavender helps to tone and firm skin while detoxifying with the help of powerful antioxidants. It also contains anti-inflammatory and antiseptic properties that fight acne causing bacteria.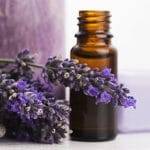 LAVENDER OIL
Lavender Oil promotes relaxation and lifts away stress for a smooth, renewed complexion.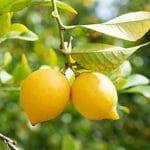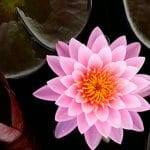 LOTUS
Lotus (flower) soothes skin by providing natural hydration. Lotus contains vitamin C, B complex, antioxidants, and minerals that lead to a more nourished and brighter complexion.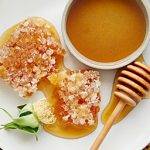 MANUKA HONEY
Lotus (flower) soothes skin by providing natural hydration. Lotus contains vitamin C, B complex, antioxidants, and minerals that lead to a more nourished and brighter complexion.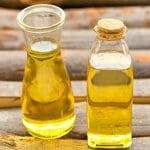 MARULA OIL
Marula oil is a highly nutritious, lightweight oil that contains high levels of vitamin C, E, and essential amino acids to help eliminate free radical damage and increase collagen. It also contains essential fatty acids that help to deeply hydrate and help reduce redness.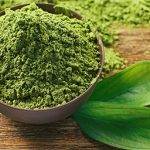 MATCHA
Matcha is a natural source of chlorophyll which detoxes skin and antioxidants which fight skin damaging free radicals. Its anti-inflammatory properties help reduce redness, including that caused by acne.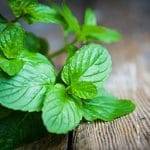 MOONSTONE
Believed to encourage stability and reduce stress, Moonstone can calm and soothe.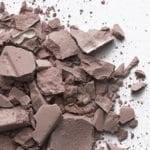 MOROCCAN LAVA CLAY
Moroccan Lava Clay helps treat enlarged pores and improves skins elasticity.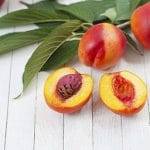 NECTARINE
Nectarines contain Vitamin C which contributes in collagen synthesis and helps in keeping the tissues toned up to maintain the youthfulness of skin.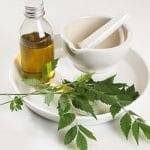 NEROLI ESSENTIAL OIL
Neroli Essential Oil helps treat stress and anxiety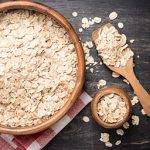 OATMEAL
Oatmeal prevents clogged pores by absorbing excess oil and gently exfoliating. It reduces swelling, redness, and irritation.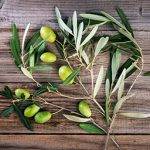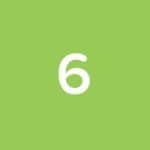 OMEGA-6
Omega-6 helps nourish and smoothes the skins surface.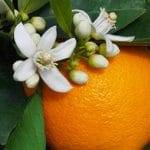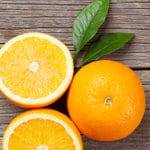 ORANGE
Orange helps aid skin exfoliation and improves overall look of your skin.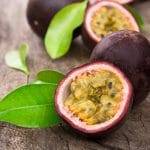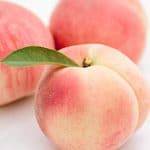 PEACH
A natural source of Vitamin C, peach can help even skin tone. Its high water content makes it a great natural moisturizer.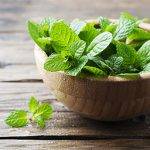 PEPPERMINT
Peppermint provides maximum soothing, cooling, and relaxing effects on the skin.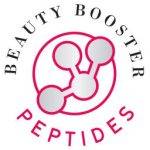 PEPTIDES
Peptides help to plump and firm the skin, increase resiliency, and naturally improve collagen production.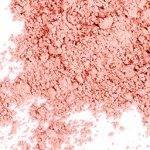 PINK CLAY
Known for its gentle cleansing properties, Pink Clay draws impurities from skin while nourishing.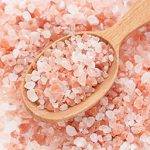 PINK HIMALAYAN SALT
Pink Himalayan Salt is known for its detoxifying qualities that allow it to remove dirt, pollution, and bacteria from deep within the skin. It also helps to scrub away dirt and dead skin cells for a smoother complexion.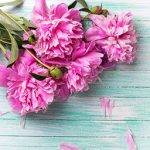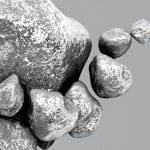 PLATINUM
Platinum helps protect skin from damage and premature signs of aging caused by free radicals.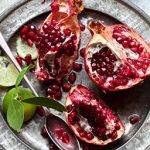 POMEGRANATE
Pomegranate improves the overall health of the skin by hydrating, regenerating cells, regulating sebum production, combating breakouts, reducing scarring, and protecting from free radical damage.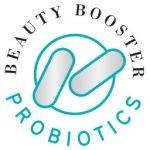 PROBIOTICS
Probiotics are good bacteria that have been proven to strengthen and balance, moisturize, and protect the skin's barrier.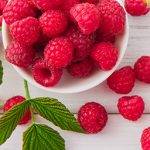 RASPBERRY
The antioxidants in Raspberry help protect skin from signs of damage caused by free radicals, including dark spots and fine wrinkles.
ROSE ESSENTIAL OIL
Rose Essential Oil moisturizes dry skin and uplifts the senses.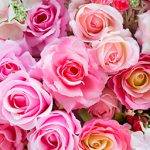 ROSE EXTRACT
Rose extract cleanses skin while reducing inflammation and redness for soothed skin.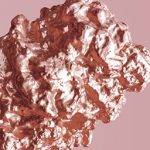 ROSE GOLD
Rose gold can help reduce inflammation and brighten skin.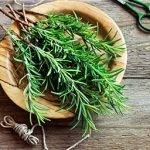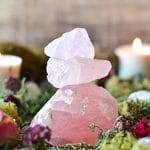 ROSE QUARTZ
Believed to strengthen the heart, Rose Quartz can help ease tension, increase blood circulation to skin and promote self-love.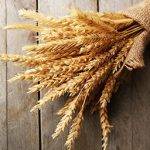 RYE
The cleansing properties of rye purfiy and detoxify for a clear compexion. It is also a good source of minerals including iron, calcium, and zinc to help reduce the appearance of fine lines and wrinkles.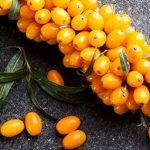 SEABERRY
Seaberries, high in vitamin E content, deeply penetrate for lasting hydration while softening the skin. They contain powerful antioxidants and omegas that protect the skin from free radical damage.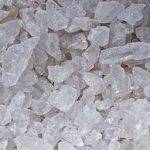 SEA SALT
Sea salt helps to balance and restore the skin with its high concentration of minerals and nutrients. Anti-inflammatory properties calm and sooth irritation and breakouts while cleansing properties deeply purify and refine pores.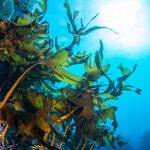 SEAWEED
Seaweed purifies and nourishes skin by providing superior hydration and anti-inflammatory benefits that will help draw out toxins from the skin.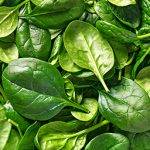 SPINACH
Spinach is packed with nutrients and antioxidants that nourish and repair skin.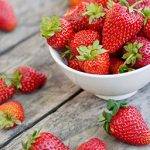 STRAWBERRY
Strawberries, rich in vitamin C and acidic in nature, help to cleanse pores and fight oily skin by effectively removing excess sebum on skin.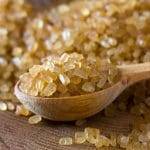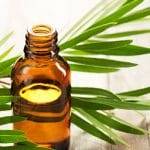 TURMERIC
Known for brightening skin, Turmeric also hydrates and is a natural anti-inflammatory and antiseptic.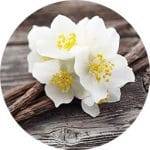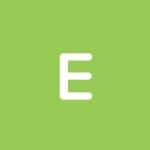 VITAMIN E
Vitamin E helps restore skin's protective barrier, keeping in moisture and keeping out skin damaging free radicals.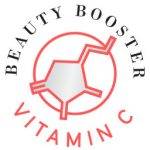 VITAMIN C (Ascorbic Acid)
Vitamin C also known as absobic acid, brightens dark spots, defends against free radicals, and boosts collagen production in skin.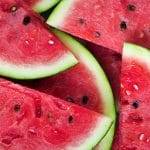 WATERMELON
Like its name suggests, watermelon is packed full of H20 (92% to be precise). Suitable for all skin types, watermelon is particularly beneficial for people prone to breakouts, redness, or dry and flaky skin. It provides instant hydration that cools and soothes.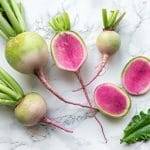 WATERMELON RADISH
Watermelon Radish is rich in vitamin C, which helps protect skin and even skin tone.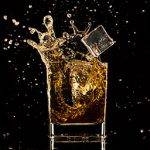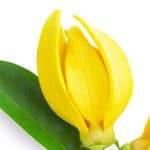 YLANG YLANG ESSENTIAL OIL
Ylang Ylang Natural Essential Oil helps promote relaxation.
YOGURT
Yogurt contains lactic acid which helps remove dead skin cells - exfoliating for clearer skin and reducing the appearance of fine lines and wrinkles for a more youthful glow.